Meet Our Pros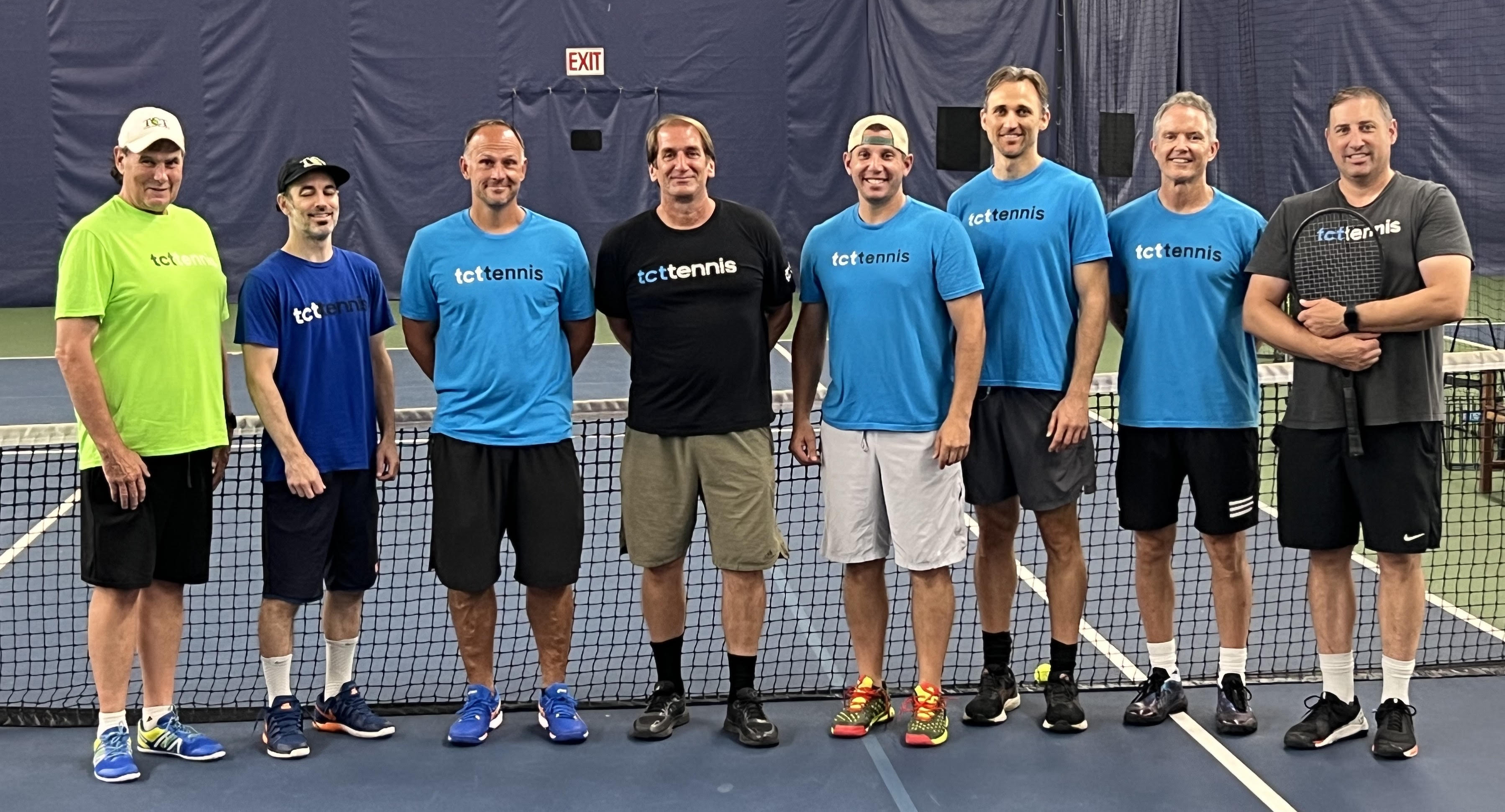 What other club can offer pros with as many accolades as TCT? How many others have ATP World Tour Coaches? None. We are committed to providing the highest level of instruction and quality programs anywhere else in the area. If you are interested in Private Lessons, you can contact the pro directly or call TCT to find time and availability that fits you both. Lessons start at $60 for 30 minutes of one-on-one instruction.
Pros listed in alphabetical order: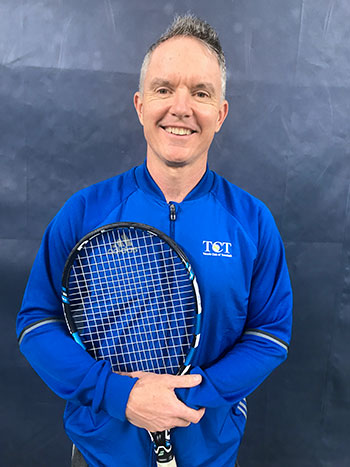 Brian Barker
Tournament Training Programs
Email: bzbarker@hotmail.com
This former U.S. Pro Tour Coach of James Blake returns to TCT after 10 years on the tour, bringing with him numerous international coaching awards and recognition. One being James' incredible comeback, after a slew of unfortunate events, helping him rise to a top 5 world ATP ranking. Brian is now leading the charge as part of our Tournament Training program to foster young talent once again.
As a player, Brian was ranked number 1 in New England and top 20 in the country in the juniors. He then went on to play for the University of South Carolina where he was Captain and 2 time MVP of the highly ranked Division 1 tennis team. Brian then spent a short time on the pro tour where he achieved a world ranking before leaving to teach tennis full time.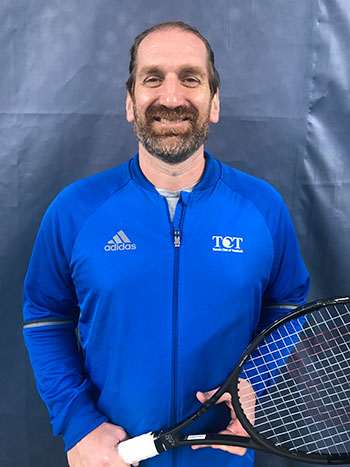 Paul Coorssen
Originally from Port Jefferson, NY, Paul brings over 20 years of playing and coaching experience. He played Division II tennis at the University of Bridgeport where he captained the team in his Junior and Senior Years. Paul's favorite aspect of the game of tennis are coaching individuals and team tennis to helping players maximize their potential. For the past 9 years, he has worked extensively with the USTA Junior Team tennis and USTA adult teams at Milford Indoor. He coached Jonathan Law High School boy's team for 12 years. Paul has competed in USTA leagues tennis since 1988 and still does. He has played on three national teams - 1995 Men's 5.0, 2010 Tri-level, 2014 Men's 4.5. In 2009, he was #1 in Men's 45 doubles in New England. He graduated with a degree in Computer Information Systems from University of Bridgeport and worked as an Application Developer in Europe for 5 years. In 2003, he received a Master's Degree in Education from Sacred Heart University. He is both USPTA and USPTR certified.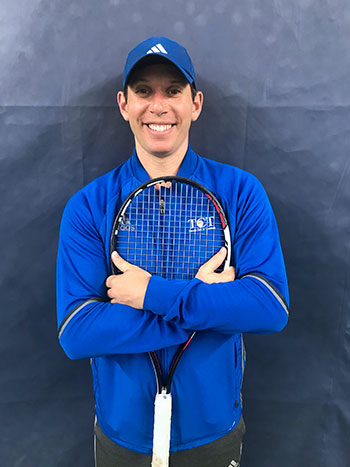 Aaron Kusza
Director of Junior Development
Email: aaron@tcttennis.com
A resident of Wallingford, Aaron graduated from Villanova University after a winning college tennis team career where he finished as the number one singles player. While earning a Master's degree in Theology and Religious Studies, Aaron also put in two years as an assistant coach for the Villanova men's tennis team. For the last several summers Aaron has taught tennis all over southern Connecticut, ranging from beginners to top ranked juniors and college players. Aaron brings a formidable mix of energy, dedication and tennis talent to the TCT tournament training program.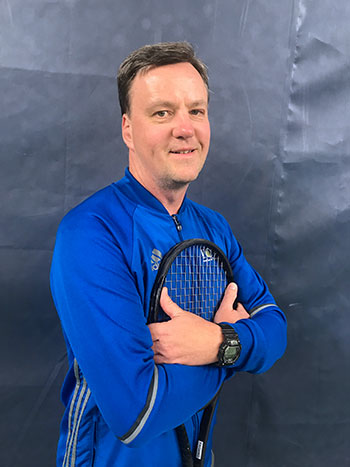 Rome Lillicraf
Rome has been a fixture at TCT since 1985. He was captain of his Fairfield University team from 1982-1986 and was all New England Collegiate Division 1 in 1985. Rome's friendly personality and teaching style make him a natural on the court.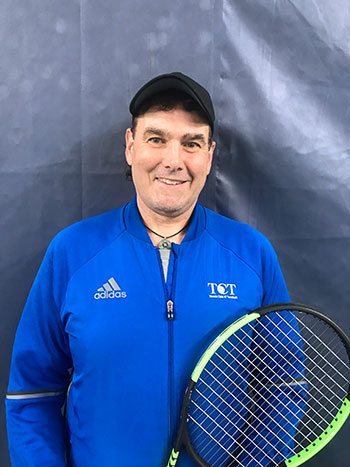 Al Lindsay
Al was one of the original pros when the club opened in 1985. He played singles and doubles at the University of Connecticut from 1980-1984, ending up at number one singles. He was heavily involved in the USTA adult leagues at that time, working his way up to a national verifier. Al is excited to return and be a part of the TCT team, helping both adults and juniors to develop and reach their tennis goals.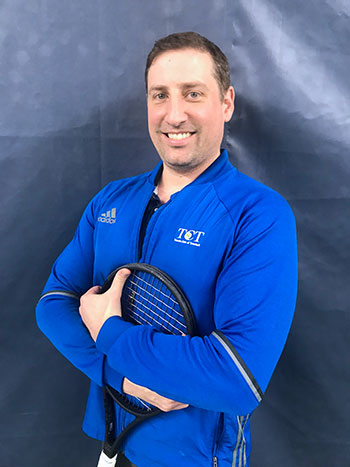 John Pagano
Director of Tennis Programs
Email: john@tcttennis.com
John has over 18 years of experience as a tennis professional. He played Division 1 singles and doubles for the University of Connecticut. His experience includes teaching both juniors and adults from beginner to advanced/tournament levels.
John graduated from the University of Connecticut with a bachelors in Sociology and Spanish. He then graduated Magna Cum Laude from Fairfield University with both an M.B.A. and a Masters in Finance in 2004 and 2006, respectively. John is fluent in Spanish.
He grew up at TCT and has returned full time after leaving the financial services industry where he held such positions as Principal and Treasurer of a registered broker dealer. John's focus is to continue the core values that have made TCT a success for the past 25 years.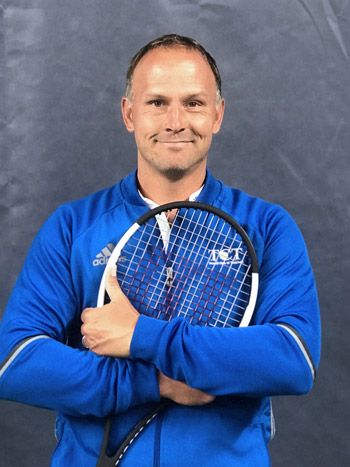 Dan Scheuler
Born and raised in Missouri, Dan came to TCT after 4 years at Solaris Racquet Club in Stamford, 2 summers as Head Pro at the Middlesex Club in Darien, and 13 years as the Junior Director at the New Canaan Racquet Club. He grew up playing within the Van der Meer organization out of Hilton Head Island, SC and ended up playing on the nationally-ranked Division II tennis team at Drury University, graduating with a Business Degree. He graduated the Van der Meer Tennis University for tennis teachers and became USPTR-certified. He joined the coaching staff at Van der Meer, coaching alongside the teaching legend Dennis Van der Meer. Dan is currently studying movement technique and efficiency in a program called DMC, and enjoys continuing his education in tennis. Dan welcomes players of all abilities and is excited to share his passion for tennis with the TCT community.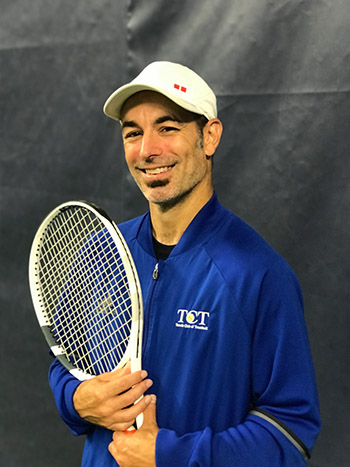 Anthony Yacobellis
Originally from Danbury, Anthony played both USTA and on Brookfield High School's tennis team, as a junior. He continued playing at Marist College while earning his BA in Psychology and Special Education. He is currently rated as a 4.5/5.0 player. Anthony has spent the past 20 years working for the Calhoun School in New York City. During his tenure there, he taught the first, second, and third grades and also served as both the associate director of grades two through five and the math director for kindergarten through grade two. He earned Teacher of the Year for the 2013-2014 school year. Here at TCT, Anthony works with both adults and juniors, at all levels of play.