Open Court Time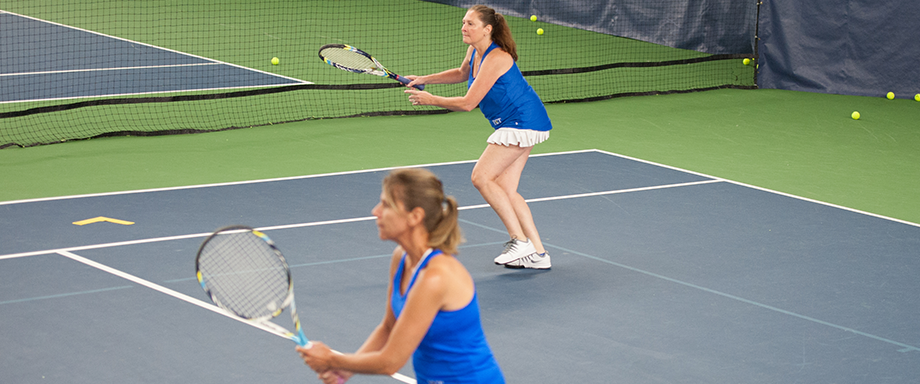 Tennis anyone?
At TCT there will be no membership required to play on our climate-controlled environment. We have six cushion DecoTurf courts for a hard court playing, but easy on your body.
See General Brochure for Program Details and Rates
If you're a clinic participant...
Everyone in a 17 week Adult Clinic or Junior Program is entitled to play during the session of their clinic, once per week, at no charge. A reservation may be made up to the length clinic time slot, i.e. if they take a one hour clinic they may reserve up to one hour of open time free. The reservation must be made on the same day of play. This only covers their portion of the court. If a non-clinic member plays, they will be responsible for their portion of the court fee. Free court time is only offered to those in a regular clinic, not any weekly drop in clinics, special clinics or Team Practices.
Frequent Player Card (FPC) (Summer only)
Purchase a FPC for $35 (Non-USTA Player) and $25 (TCT USTA Team Player) then pay half-price on your share of all open court time during our summer season (May 15-August 30). Play for less than $6.50 an hour with 3 other players! This is an unbeatable way to avoid the summer heat.